The 3rd apartment is now open for rental for your next stay in Pézenas area.
We called it "Les Loges" to stay in our theme of theater, of course inspired Molière in Pézenas. Les Loges have two separate definitions in the theater. First they are prime locations for spectators, well placed in a certain intimacy. Second, a room reserved for players to get ready backstage.
Les Loges are fitting those aspects, privacy and preserved space. A charming apartment to get the most of your stay in this beautiful city of Pézenas.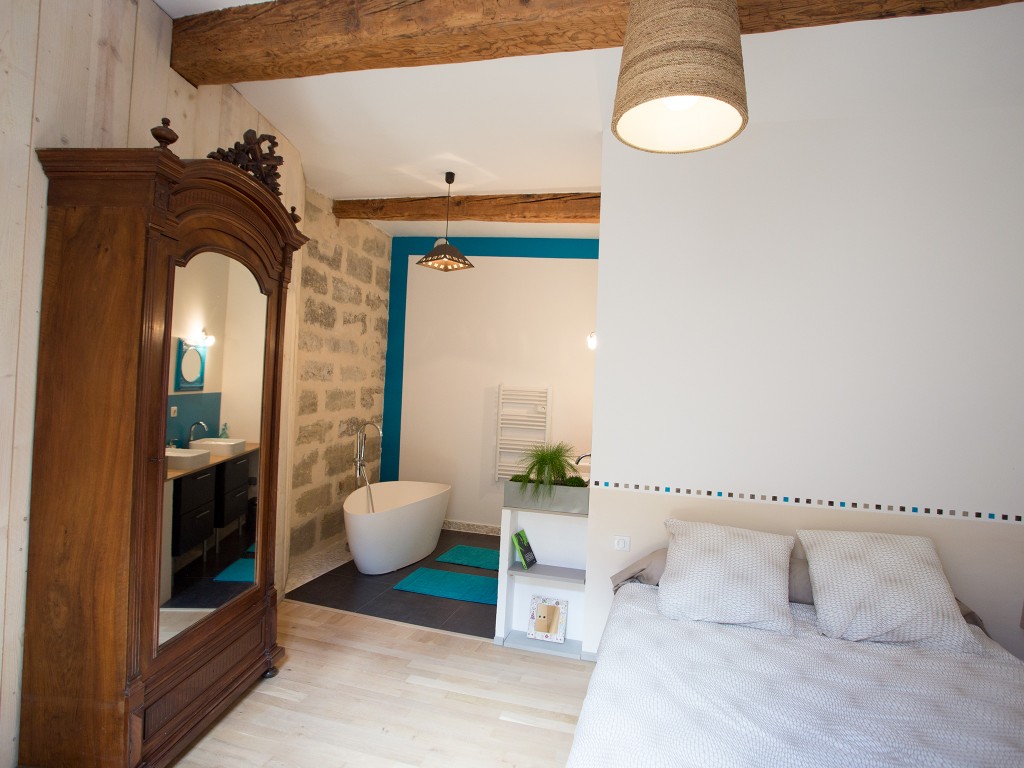 This is indeed a large duplex 80m2, quiet, facing south, overlooking the rooftops, combining stone and wood, plus all modern comforts, able to transport you to another time and in another space.
More information on : http://www.la-comedie-de-pezenas.com/en/room/les-loges-quiet-apartment-in-pezenas/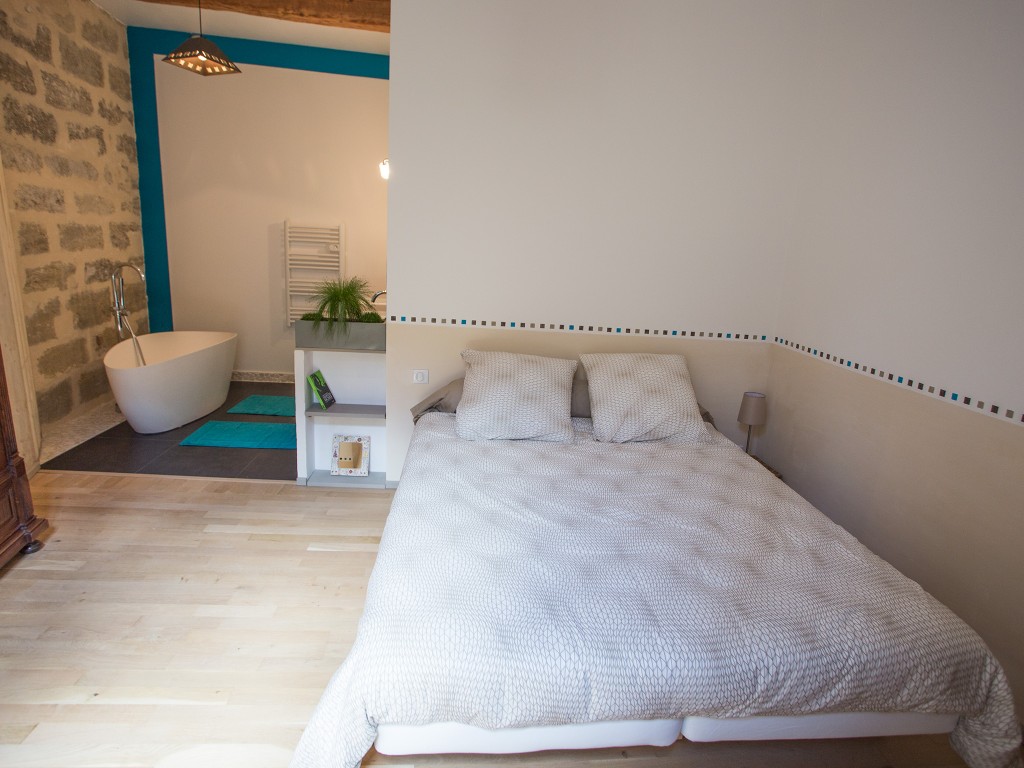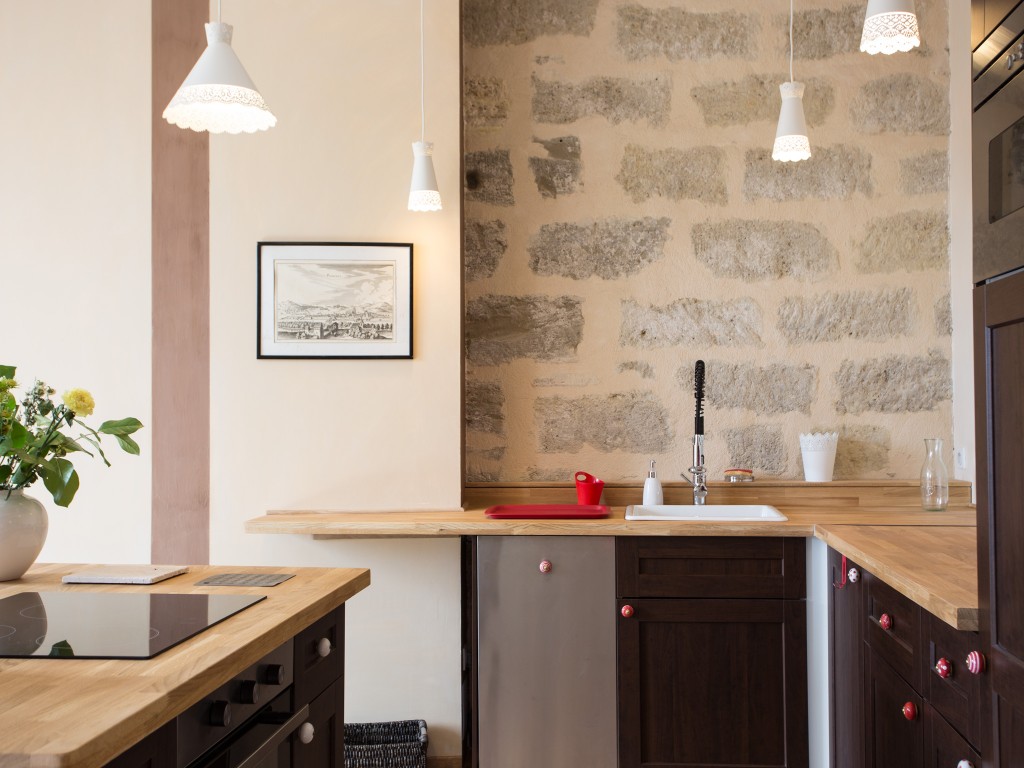 For lovers of wine and gastronomy, we offer several additional services suitable to enjoy pleasure and charm of the Mediterranean way of life :
* a selection of organic wines to discover as you wish,
* a wine trip in the vineyards of the Languedoc appellation Pézenas with wine tasting in the vineyards discovering great winemakers …