Need a break and the perfect place to escape the hassles of daily life ?  In the Languedoc region, you'll enjoy places that exceed your wildest expectations!
Between wine-growing villages and sandy coastlines of the Mediterranean Sea, your delightful home away from home in the Languedoc is only a few clicks away !
2014 is amazing in Languedoc. Even in October, you can still swim in the sea and walk along the 12-mile spit of land that takes you from Sète to Cap d'Agde, and you won't have to fight the crowds, even at the height of the season.
In the Renaissance town of Pézenas, La Comédie de Pézenas will enable you to experience all the delights of a new area, but without leaving behind the comforts of home. The town's grand private residences, the hôtels particuliers, contain inner courtyards with elaborate stone balustrades, arches and other wonderfully exotic flourishes. The inhabitants make the city so dynamic using historic facts. Molière spent some time here during an itinerant period of his life, and the town plays up the association, invoking his spirit with festivals celebrating 17th-century life.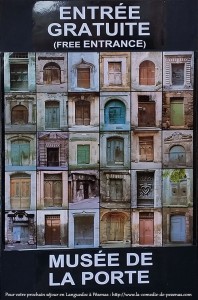 Even if the summer is behind us, there is plenty of activities to do in Pézenas and in Languedoc Region.
The rich and varied history and architecture of Pézenas has drawn  artisans skilled in restoration (wood, metal and stone) and stage work. Many other craft trades have joined them; some fifty artisans are now  operating all year round. This has won Pézenas the label of "Ville et métiers d'art" (town of arts and crafts).
For wine lover, Pezenas Appellation is the right place. We will show you several estates respectful of the environment, from the wine grape cultivation to the bottle. You will meet great winemakers who will welcome you with great pleasure to discover the life of a wine grower and taste wines.
Enjoy your bed apartment, within walking distance of the ancient town, the shopping centre and the theater with all the amenities required for a comfortable stay, including access to a free wi-fi.
We will be glad to welcome you at Pézenas. Please, make your booking sending us an email to reservation@la-comedie-de-pezenas.com or feel free to call us : +33 (0)7 64 07 58 83.
We will have some surprise for you during your stay.